NDA 2017 Exam 2nd Application Form, Eligibility, Pattern, Selection Procedure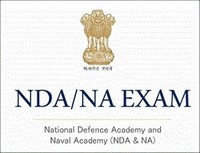 NDA 2017: UPSC – Union Public Service Commission conducts NDA & NA Examination. Every year this examination gets held at various examination centers. A large number of candidates appear in this examination and secure their career with Indian Defence Services. Well, if you are interested then you can go through the complete details regarding UPSC NDA 2017 examination. UPSC conducts NDA examination twice in a year (in the months of April & September) to offer admissions to eligible candidates in defense sector (Army, Navy and Air Force). In April month UPSC conducts NDA & NA (I) Examination and in September it conducts NDA & NA (II) Examination.
NDA 2017 Notification
NDA 2017 Exam 2nd registration has been started from 7th June 2017. Last date to apply for NDA/NA exam is 30th June 2017.
Important Dates For NDA 2017 Exam (II)
| | |
| --- | --- |
| Notification will be released on | 7th June 2017 |
| The online registration process started from | 7th June 2017 |
| Final date for online registration process | 30th June 2017 |
| Admit Card Availability  | 2 weeks before exam |
| Examination's date (NDA NA Exam 2nd 2017) | 10th September 2017 |
Eligibility Criteria
Nationality and Marital Status:
Candidates must be Indian Nationals, a subject of Bhutan or Nepal, Tibetan refugee came over to India before 1st January 1962 with the intention of permanently settling in India.
Male unmarried candidates can apply for this exam.
Age:
To apply for NDA-I, students should be born between 2nd July 1998 to 1st July 2001.
To apply for NDA-II, students should be born between 2nd January 1999 to 1st July 2002.
Educational Qualification:
Army Wing of National Defense Academy – Candidate must have passed 12th from a well-known education board.
Air Force and Naval Wing of National Defense Academy and 10+2 Cadet Entry Scheme at Indian Naval Academy – Candidate must have passed

10+2 with Math and Physics

from a well-known education board.
NDA/NA 2017 Exam 2nd Application Form
The application forms will be available for NDA 2017 II Examination from 7th June 2017. The last to submit applications is 30th June 2017, hence the interested candidates can apply online before the last date.
NDA 2017 Application Fee:
For general and OBC students = Rs. 100/-
For SC/ST students or sons of JCOs/NCOs/Ors categories are not required to pay any application fee.
Note- Candidates can make fee payment via online (Visa, master, debit card and net banking) or offline (Cash payment in SBI Bank).
NDA 2017 Exam Pattern
Sections: The examination will be asked in two subsequent sections; written test and intelligence & personality test.
The question paper of written test will contain objective type questions and sectioned in code 1 & 2 as shown in the table below.
For an incorrect response, there will be negative marking.
Answering Method: Each question will have four optional answer candidates have to choose the right one only.
Candidates use only black ball pen to mark answers.
Language: The paper will be of both language Hindi & English.
Mode of Exam: The paper will be held through offline mode.
Language
Hindi & English
Mode of Exam
Offline Mode
Subject
Code
Duration
Maximum Marks
Mathematics
01
2, 1/2 Hours
300
General Ability Test
02
2, 1/2 Hours
600
SSB Test/Interview
900
Total
1800
NDA 2017 Selection Process
 The selection process of NDA 2017 will complete in 3 stages
Written examination
Personal Interview
Medical review by Command Hospital
The qualified candidates of written examination will be called to attend a personal interview at SSB centers allotted by SSC and then successful candidates will be eligible for Medical review. A personal interview will be scheduled in 5 days. The candidates will be shortlisted and made to do the task.
SSB Selection Stages
There will be 2 stages in SSB- part I & part II. The qualified candidates of part I will be called for part II.
Part I will include officer intelligence rating test, description test & picture perception. The candidates will be selected on combined performance of all the 3.

Part II

will include interview, group testing officer task, psychology tests & conference. 
On the marks scored by the candidates in the written test and SSB interview, the candidate's selection will be based
The entire process will carry 900 marks.
These test will be organized over 4 or 5 days.
NDA 2017 Syllabus
The syllabus has been divided into 2 sections Mathematics and General Ability Test.
The General Ability Test section will contain questions from different topics such as Physics, Chemistry, General Science, English, General Knowledge, Geography and Current Events.
Candidates can prepare for the exam from the above-mentioned topics for better preparations.
NDA Cut off Marks
NDA (II) 2017 examination is scheduled to held on 10th September 2017 and thousands of applicants are going appeared for the examination. Now, those candidates want to know the expected cut off marks for NDA/NA (I). Check expected cut off marks and previous years.
Physical Standards
Candidate must be physically fit. Candidate must fulfill all the physical standards norms such as hight weight and eye sight.
Height/weight standard for Army/Air Force
Height (cms)
Weight (kgs)
Without shoe

16-17 years

17-18 years

18-19 years

152
42.5
44.0
45.0
155
43.0
45.3
47.0
157
45.0
47.0
48.0
160
46.0
48.0
49.0
162
48.0
50.0
51.0
165
50.0
52.0
53.0
167
51.0
53.0
54.0
170
52.0
55.0
56.0
173
54.0
57.0
58.0
175
56.0
59.0
60.0
178
58.0
61.0
62.0
180
60.0
63.0
64.5
183
62.5
65.0
66.5
Height/Weight for Navy
Height (cms)
Weight (kgs)
Without shoe

16 years

18 years

20 years

152
44
45
46
155
45
46
47
157
46
47
49
160
47
48
50
162
48
50
52
165
50
52
53
167
52
53
55
170
53
55
57
173
55
57
59
175
57
59
61
178
59
61
62
180
61
63
64
183
63
65
67
Eyesight Criteria for Navy
| | |
| --- | --- |
| Uncorrected without glass | 6/6 |
| Corrected with glass | 6/6/ |
| Limits of Myopia | -0.75 |
| Limits of Hypermetropia | +1.5 |
| Limits of color perception | I |
| Binocular vision | III |
Eyesight criteria for Air Force
| | |
| --- | --- |
| Uncorrected without glass | 6/6, 6/9 |
| Corrected with glass | 6/6 (only for Hypermetropia) |
| Limits of Myopia | Nil |
| Limits of Hypermetropia | +2.00 D Dph |
| Color Vision | CPI (MLT) |
| Astigmatism | +0.75 Cyl |
| Near Vision | N-5 each eye |
NDA 2017 Admit Card
Admit Card will be released before two or three weeks from the examination date by the authority through the official portal of UPSC.
To get the admit card available there is not any other method except online will be entertained.
It is mandatory to bring the admit card at the examination center.
NDA Answer Key 2017
NDA Answer Key for Exam 2nd 2017 will be available soon. Union Public Service Commission (UPSC) will release the NDA answer key 2017 before the declaration of final result.
NDA 2017 Result
After one month from the examination, the result will be provided to students through the official site of UPSC.
Take a printout of the result and keep it safe till the selection procedure.
Separately the written and final result of selected candidates will be declared.
The written result will be declared before SSB round.
Selected candidates in written examination will be called for further admission process.
Important Points
Changes are not allowed after submitting the online application.
Candidates can apply through online mode only.
Only male candidates can apply.
Candidates can pay the application fee using VISA card.
NDA stands for National Defence Academy; a premier institute in India that provides training to prepare the cadets (trainees) for Indian Armed Forces like the Indian Army, Navy, and Air Force.
NDA firstly conducts a written examination and then the shortlisted candidates of this exam have to appear for an SSB.
The candidates also have to clear physical examination before final selection.
The candidate can appear for the exam, until a candidate has the eligibility as per the age guidelines of UPSC for NDA exam, as it is held twice a year. There is no limitation to the number of attempts a candidate can take this exam as far as he meets the eligibility criteria in terms of age and other factors.
Only unmarried male candidates within the age limit of 16.5 years to 19 years can apply for this exam provided they have studied Physics, Mathematics, and Chemistry in their intermediate exam. Candidates who have passed intermediate exams or are appearing for it can also apply for this exam.
Disclaimer– This is not official notice for UPSC NDA 2017 Examination. The final schedule will be updated after release of official notice.