AIA PGET 2019 Application Form, Eligibility, Dates, Pattern, Syllabus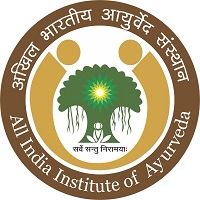 AIA PGET is conducted by Ministry Of Ayush all over India to fill the seats available in courses of MS & MD in Ayurveda, Yoga Naturopathy, Siddha &Homeopathy. This is a national level entrance examination will be conducted by AIAA (All India Institute of Ayurveda) as announced by Ministry Of Ayush New Delhi for admission in PG courses all over India. The entrance examination is expected to be held in the month of June 2019.
AIA PGET 2019 Important Updates
AIA PGET 2019 Application process will be started from 2nd week of April 2019. Candidates can Click Here to apply online. 
AIA PGET 2019 Important Dates
| | |
| --- | --- |
| Application form starts from | 2nd week of April 2019 |
| Online Registration closes on | 1st week of May 2019  |
| Editing option for candidates | 2ndweek of May 2019  |
| Admit Card Availability | last week of May 2019  |
| Exam Date | last week of June 2019 |
| Availability of online Answer key | 1st week of July 2019  |
| The announcement of Result | 3rd week of July 2019 |
Courses
Ayurveda Samhinta, Ayurveda Siddhanta, Bhaishajya Kalpana, Agad Tantra Evun Vyavhara Ayurveda, Dravyaguna, Kriya Sharir, Kayachikitsa, Karna-Nasa Kanth-Shiro Rog, Panchkarma, Mukha & Danta Rog Vigyan, Manovigyan Evam Manas Roga, Netra Rog Vigyan, Roga Nodan & Vikriti Vigyan, Rasashastra, Rachana Sharir, Shalya Samanya, Swasthvritta, Stri Roga Evum Prasuti Tantra.
Eligibility Criteria
Candidates must possess BAMS/ BHMS/Graded BHMS/ BUMS/ BSMS degree or
Candidates must possess Provisional BAMS/ BUMS/ BSMS/ BHMS Pass Certificate recognized as per the provisions of the IMCC 1970/HCC 1973 Act.
Candidates must possess a permanent or provisional registration certificate of BAMS/ BUMS/ BSMS/ BHMS/Graded BHMS degree qualification issued by the CCIM/CCH/state board/universities/deemed universities.
Candidates must have completed 1 year of Internship before the date of counselling for AIA PGET 2019
AIA PGET 2019 Application Form Details
Interested and eligible candidates have to submit the application form to appear in the examination. No application forms will be submitted through offline mode. The candidates will be able to register themselves from the official website at aiapget.com. The aspirants must provide the relevant information while registering such as contact/ address details, educational qualification details, etc. Application fee has to be paid by the candidate. The Online registration will most probably start in the month of June 2019. The eligibility criteria of the candidate will be taken into consideration.
Application Fee
The application fee can be paid by online mode by using Debit/ Credit card or by net banking.
The application fee for General/ OBC candidates will be Rs. 1250/-
The application fee for SC/ST/PWD candidate will be Rs. 1750/-
Exam Pattern
The questions will be Multiple Choice Questions (MCQs).
The Examination will be a Computer Based Test (CBT).
Total number of questions will be 100
Total marks will be 100 marks
Duration will be 90 minutes
1 mark will be given for the correct answer and -0.25 negative marking for the wrong answer.
| | |
| --- | --- |
| Exam language | English |
| Number of papers | 1 Paper |
| Exam duration | 1 hour and 30 minutes (90 minutes) |
| Question Paper Type | Multiple choice questions with single select option |
Admit Card
The related authority will release admit cards in last week of July 2108.
From the official portal of authority, the candidates will get admit cards for the examination.
To download admit card candidate have to fill the registration number on the portal & they will be able to get their admit card print out.
Candidates also have to bring an identity proof such on the day of entrance examination.
The ID Proof can be anyone from PAN card/Driving license/Voter ID/Passport/ Aadhar Card (with photograph).
Candidates must produce the valid admit card at the examination center.
It is important to take Admit Card with you while going to the examination center.
Candidate will not be allowed to give the exam, without the admit card.
Exam Centers
Patna, Raipur, Jaipur, Mumbai, Hyderabad, Nagpur, Kolkata, Lucknow, Ranchi, Thiruvananthapuram, Delhi NCR, Guwahati, Bangalore, Chandigarh, Ahmadabad, Chennai, Bhopal, Bhubaneswar, Hubli, Dehradun
Result
On the basis of merit list made by the authority, admissions will be commenced.
Candidates can check their result on the official site of authority.
Authority will release results in August 2019.
Merit list will be shared with various state universities and private universities so that they can begin the admission procedure.
Counselling
The state authorities and universities may have counseling sessions for admissions, otherwise, AIIA & MINISTRY OF AYUSH will not commence any counseling sessions.
Management quota & NRI quota was given by private colleges is canceled by the authority from this session.
AIA PGET 2019 Syllabus
AYURVED
History of Ayurved, Philosophy (kriya sharer), Prasuti Tantra and Stri Roga, Kaumarbhritya Parichaya, Basic fundamental of Atang Hridya (Maulik siddhant avum astang hridya), Toxicology, Forensic Medicine And Medical Jurisprudence (agadtantra), Shalya Tantra, Shalakya Tantra, Structure of Body (Rachana sharer), Iatrochemistry And Ayurvedic Pharmaceutics (rasashatra), Charak Samhita, Pharmacology and Materia Medica (dravyaguna vighyan), Rog Nidan, Swasthavritta, Charak Samhita (uttarardha), Kayachikitsa, Panchkarma, Research methodology and medical statistics
Homoeopathy
Homeopathic Pharmacy, Anatomy, Organon of Medicine, Principles of Homoeopathic Philosophy and Psychology, Practice of Medicine, Community Medicine, Pathology and Microbiology, Physiology including Biochemistry, Homeopathic Materia, and Medica, Forensic Medicine and Toxicology, Surgery including ENT Ophthalmology and Dental Homoeo. Therapeutics, Obstetrics, and Gynecology Infant care and Homoeo. Therapeutics
SIDDHA
Three primordial, eternal entities and their Siddha anthric theories (Pathi, Pasu, Paasam), Initiation towards the highest goal of life (Deekai), 96 Fundamental Principles (Thathuvams) and its different concepts, Five basic properties of Drug, Three humoural theory ( Uyir Thaathukkal), Epistemology (Alavai), Five-element theory (lymbootha Kolgai), Seven Physical constituents ( UdalKattukal ), History of Tamil Nadu including three Tamil Academies and Ancient Religious Traditions of Tamils(Arusamaiyakolgai)